It's a brand new year! I know some people don't like the whole resolutions thing, but I for one LOVE them! I love the opportunity to start fresh! Being a teacher means I actually get to start fresh twice a year! In August, I make school-related resolutions. So in January…I get to focus on me. 2013 was not that great of a year for me. Don't get me wrong, I had some wonderful moments, but I'm glad to be leaving it behind!
I have 2 things that I'm making my focus this year.
The first one is my finances. I really need to rein in my spending. I'm going back to the
Dave Ramsey basics
. I have a few opportunities to make some extra money and I might try this little
challenge
.
The second one is my health. It has totally gotten out of hand. I'm miserable. So I'm eating right, working out more, and working on me!
Of course, there are other things I want to work on…blogging, TpT, relationships.
Ok…so technically it's two words…but I know there will come days when I don't want to be financially responsible, or eat healthily, or workout. There will also be days where I will make a poor decision, but in order to make these lifestyle changes permanent, I must remember to keep moving forward!
***Next Up***
Now for January's Currently with Farley!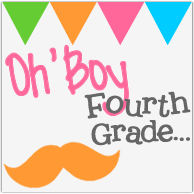 Listening – Pretty self-explanatory…It's raining and I'm watching reruns
Loving – I feel so sorry for those who go back to work tomorrow. I'm so glad I don't go back till Monday
Thinking – If you've read this far, you know how much I'm looking forward to the possibilities in 2014!
Wanting – I have so enjoyed being lazy during my break, but I need to get that to-do list finished.
Needing – It's time to stock up on the healthy stuff.
Memory – My parents used to host a pig picking party every New Year's Day. Lots of good food and friends. Maybe they should start that again at the new house! (wink, wink, Mom)
Blogging was definitely one of those wonderful moments last year! I have so enjoyed this journey and making such great connections with other teachers! Thanks for reading!!
Wishing you the best in 2014!!